Foundation Course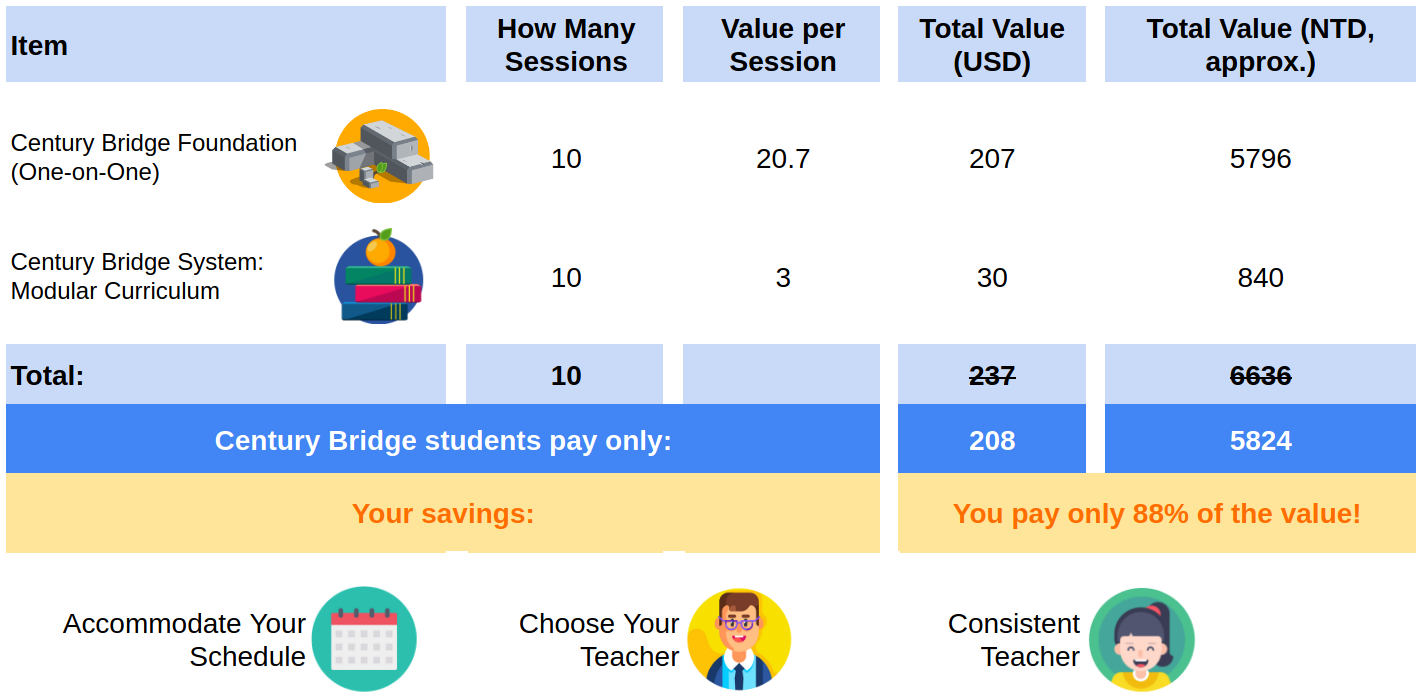 Extension Program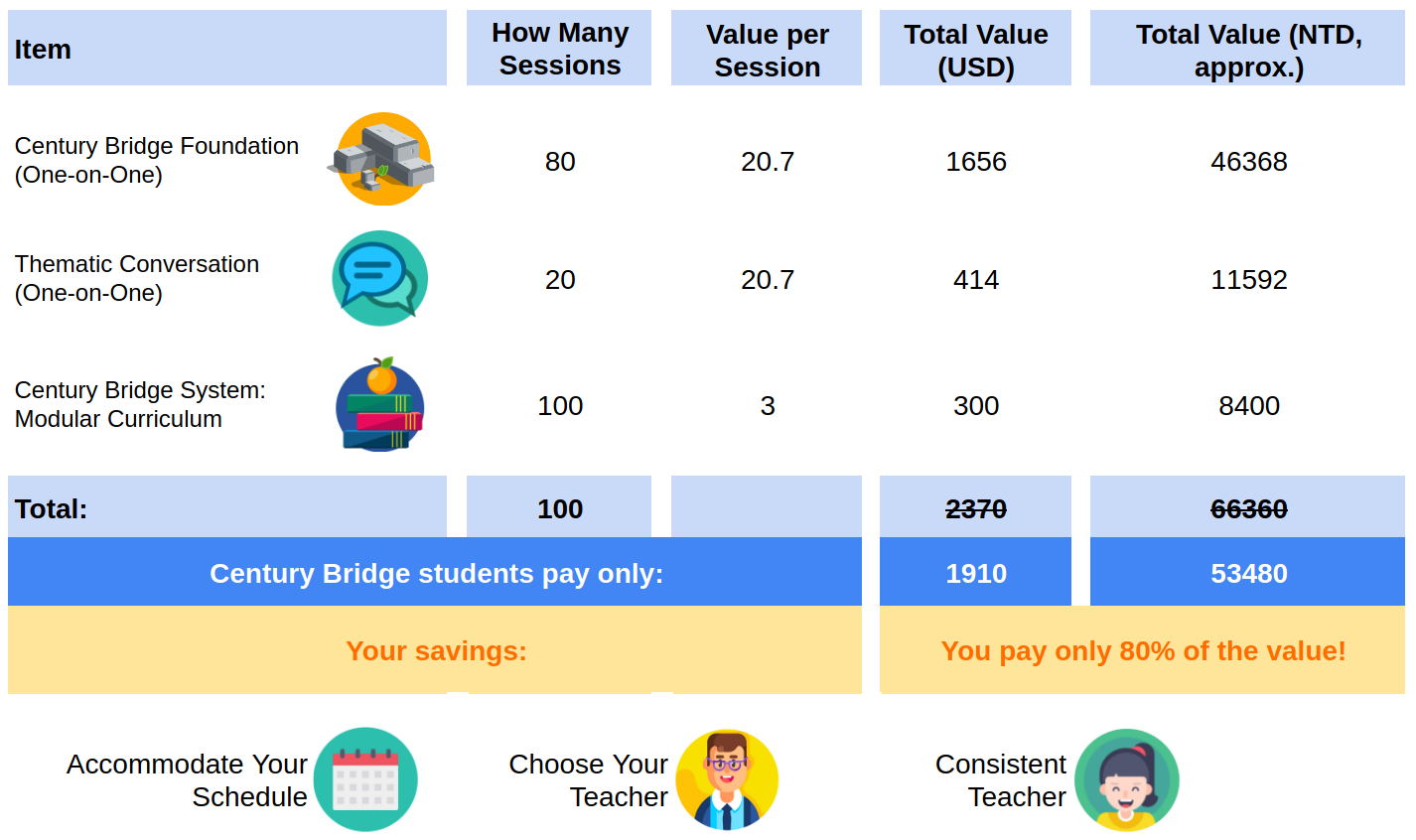 Customized Course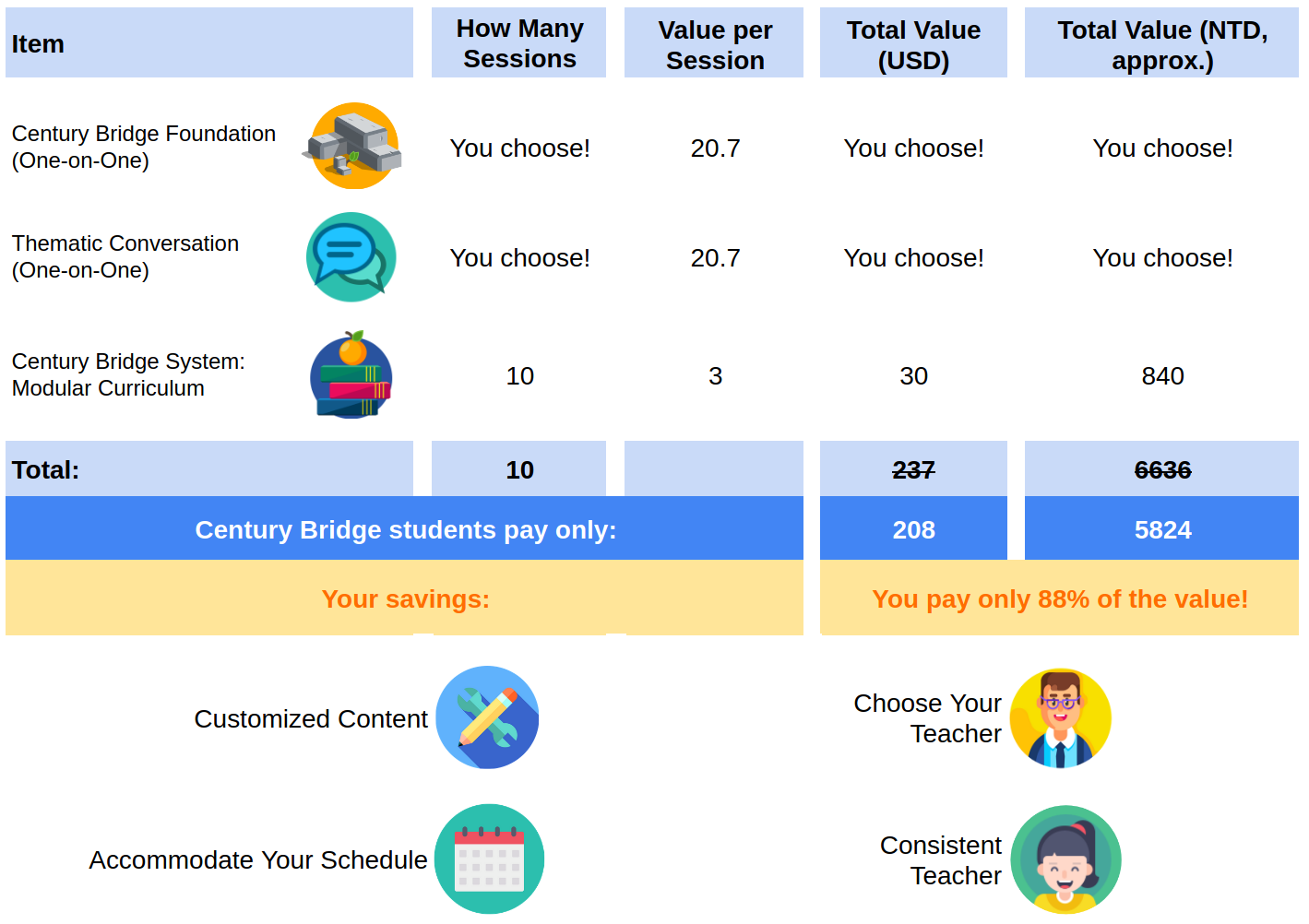 Get ready! Get set! GO!
The Century Bridge Journey classes fill up quickly, so it is important to contact our customer service representatives today. You can reserve your place right now by paying the tuition (please read our terms of service and our refund guarantee).
Still wondering which is the right course for you?
Take a look at this handy comparison table: