For our 10-year old, teenage, and adult students, our A1 through A4 courses are designed to help our students to progress in a simple, well-defined way. By first building on essential vocabulary, and then by adding more complex sentence structures, our curriculum helps our students to gain self-confidence, correct mistakes, and speak more fluent, correct English.
Century Bridge Learning Center offers comprehensive service. This means we help your child both inside and outside of the classroom. Students can give lectures and test papers to our teachers for consultations in our classrooms. We have additional courses which cover required English language university entrance exams such as IELTS and TOEFL. Below you can find a detailed description of our various course offerings.
Don't wait! Today is the best day to depart on your English language learning journey! To see which level is best suited for you, follow this link to take our short quiz: A1 – A4 Placement Test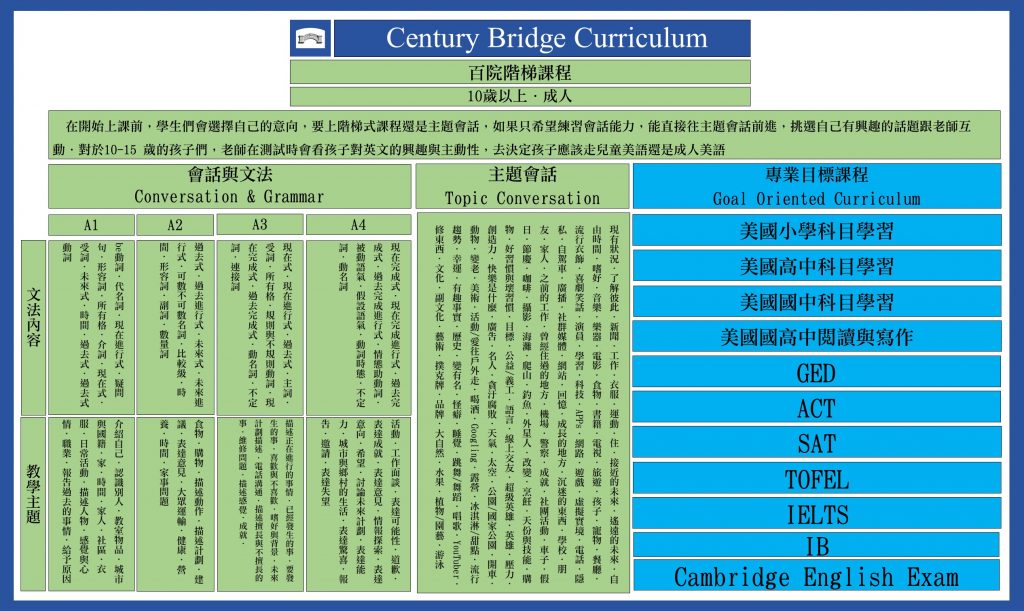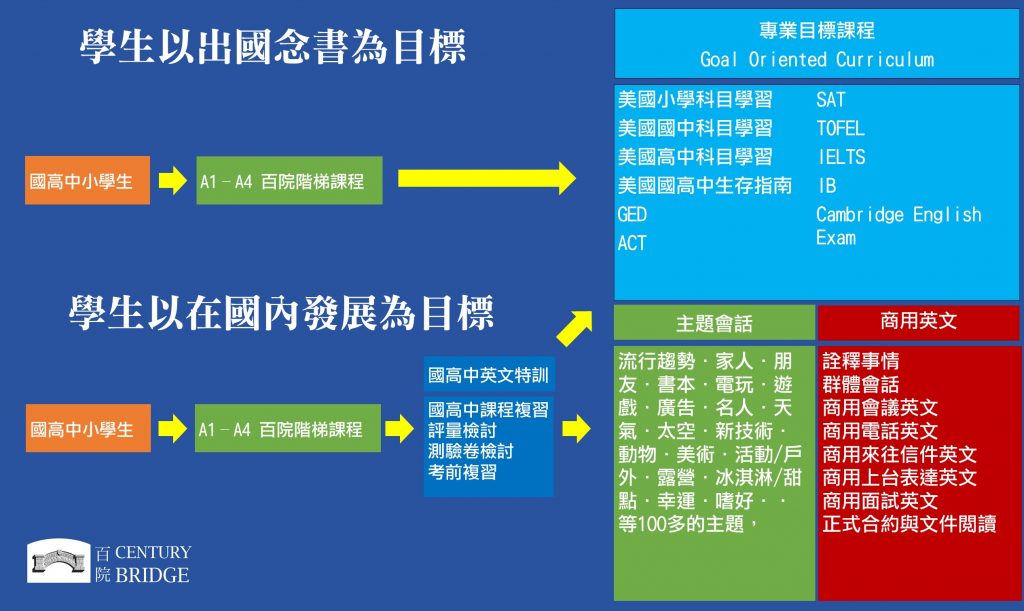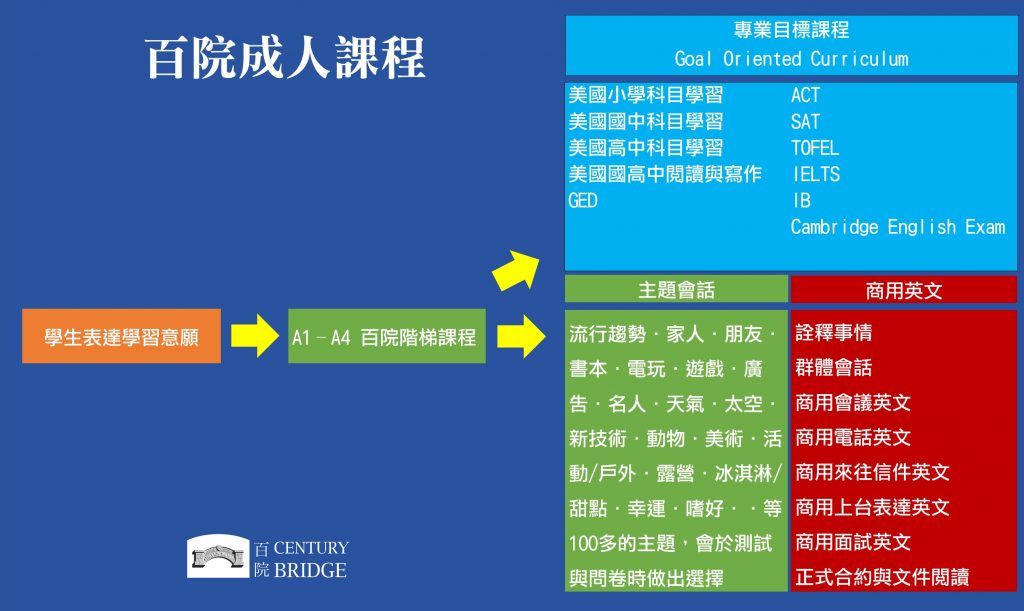 Our Course Offerings:
1. A1 – A4 Advanced Class 進階正式課程
Our advanced courses are designed for students with some experience learning English. The advanced classes emphasize fluency in conversations, listening, more advanced grammar structures, and reading comprehension.
Our experienced teachers and education consultants have built a curriculum with practicality in mind. By introducing new grammar along with foundational words, we help students familiarize themselves with both English vocabulary and advanced grammar structures. Take a look below to see how we can help you succeed:
A2
A3
A4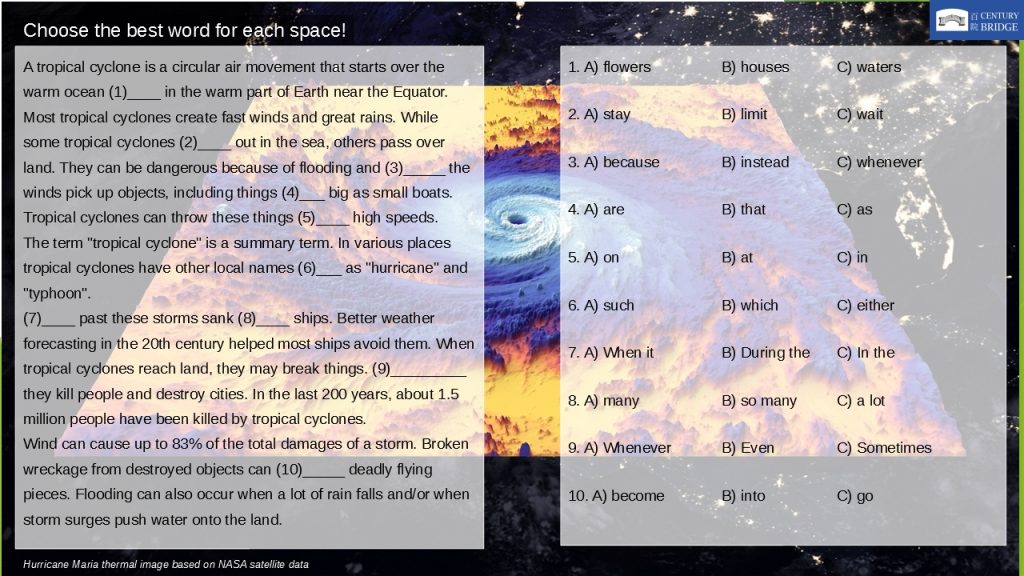 2. Thematic Conversation Courses
Our thematic conversation courses emphasize conversation practice, and inspire our students to come out of their shells and express themselves while speaking English! A favorite of our more advanced students, our engaging conversation courses cover various topics to help students to learn about exciting topics. Learn more about some of our popular topics below:
Building Big
This class focuses on the architecture (the planning, design, and building) of the largest buildings and structures around the world. From Taipei 101 to the Colosseum of Rome, students learn about the purpose of such structures, cultural aspects of their designs, and the history of buildings around the world.
Travel
Travel is an important part of our lives. Want to know how to get from here to there? Our lesson on travel teaches students about different forms of transportation all around the world: how to check in and get a ticket at the airport, how to go through security, taking a bus, a subway, and even a taxi!
Extraterrestrials
Do aliens exist? In this lesson, students learn about the history of spotting UFOs (unidentified flying objects), and various research projects across the world. This lesson is sure to pique the interest of our students, and many later tell us about their favorite alien movies!
More slides can be seen below…
3. Courses for English-speaking High School Students
Essay writing and advanced reading courses build on the strong foundational courses from Century Bridge to inspire students to stand out in their high school classrooms.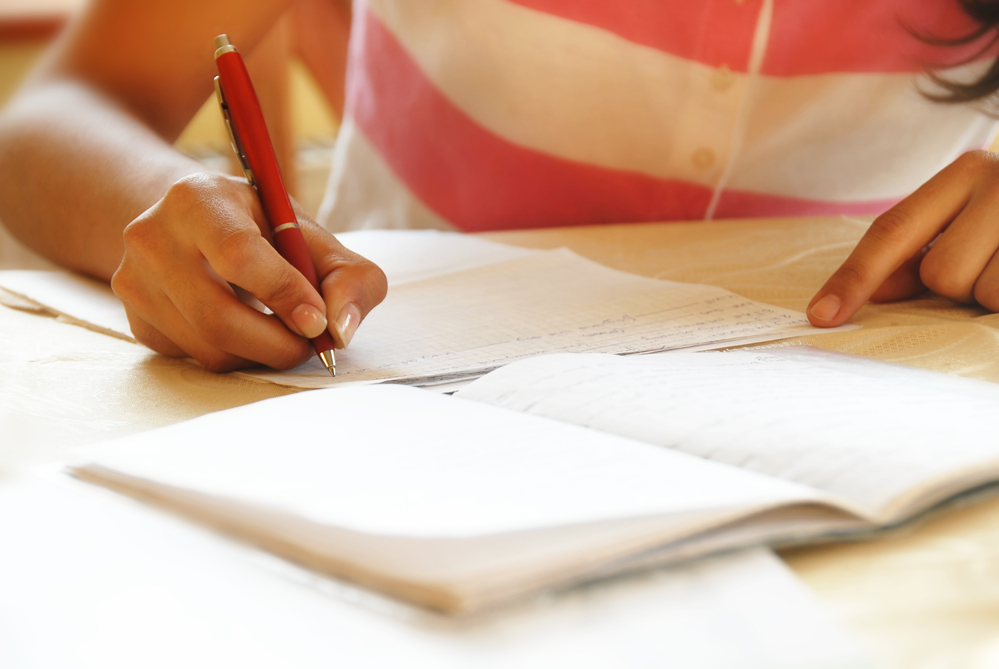 4. Cambridge English, TOEFL, IELTS, etc.
Preparing for a standardized English language examination? Century Bridge has courses tailored specifically to students interested in taking these qualifying exams.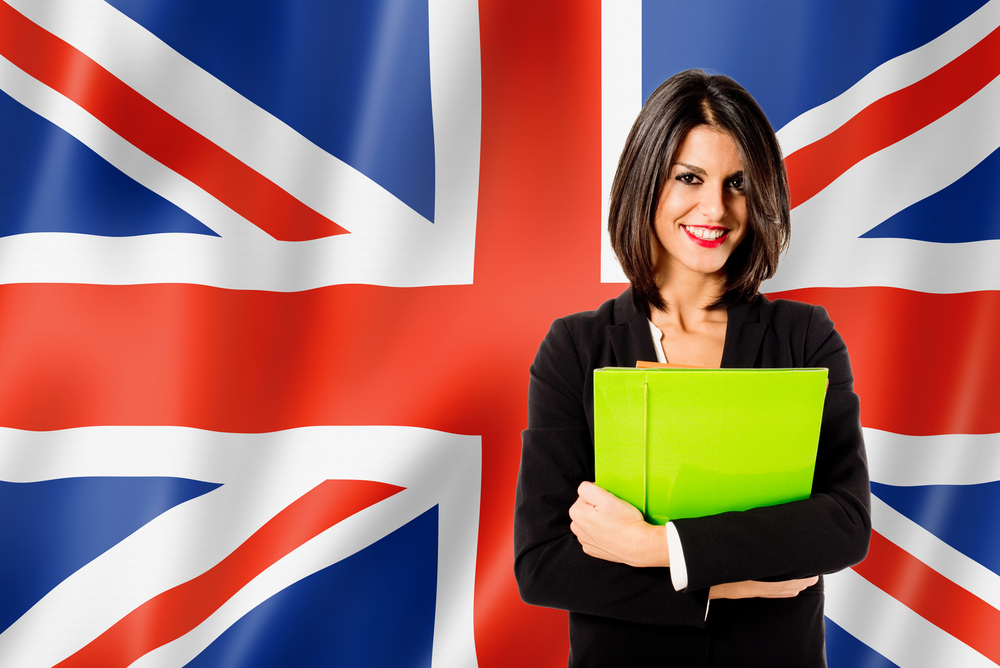 Questions? Click the picture below to contact a member of our customer support team!