(點選按鈕看全部課程, 課本類型的上幾次後,請購買書籍)
Reading Explorer Foundation + 1-5
CEFR 歐洲共同語言標準A2-C1
Reading Explorer共六冊,每章一個主題,老師會先跟學生討論該主題後,再介紹新的單字,閱讀後再Reading Comprehension,同時兼顧閱讀與會話,是一套很成熟的優質教材。
Real-world stories captivate and give them a better understanding of the world and their place in it
Reading Skill Sections provide the essential reading, academic, and critical thinking skills that learners require
Target Vocabulary Practice teaches the most useful words and phrases needed for academic reading
Engaging National Geographic video enhances the learning experience and allows learners to apply their language skills.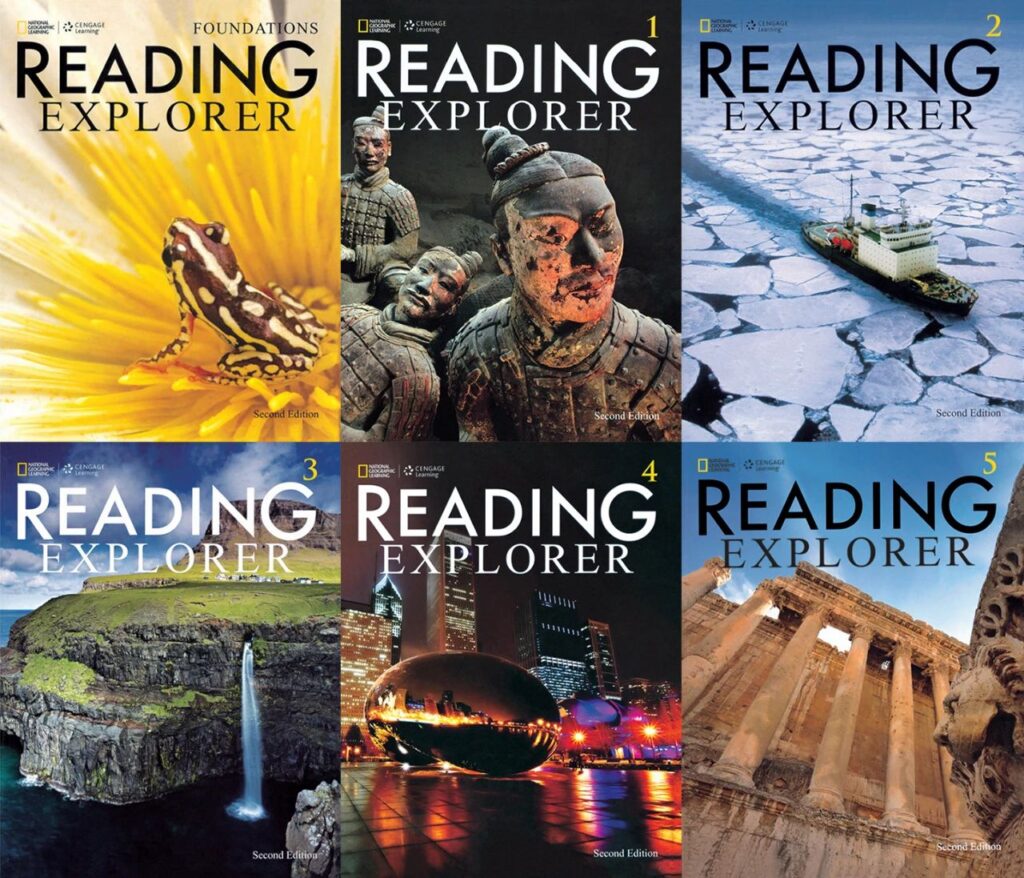 ---
In Focus 1-3:A vocabulary, reading and critical thinking skills course
CEFR 歐洲共同語言標準A2-C1
由劍橋Cambridge所編輯的In Focus系列課程,主要再建構字彙、閱讀與Critical Thinking,本書系共分三級數,每個級數包含12個單元,課程安排採主題循環式教學,每6個單元為一個循環。高頻字彙的挑選,主要參照 2,800 字「基礎字彙表」與 1,000 字「學術字彙表 」,此 兩字表共 3,800 字,約已涵蓋 92% 學術文體中常見字彙量。累積高頻字彙量,將有助於學生放下字 典,進行流暢的英語文章閱讀。每單元皆附有實境影片與字彙練習活動,除加深記憶外,更有助於理解如何在真實語境中使用正確字彙。
In Focus is a three-level course for adult and young adult learners designed to build vocabulary, reading, presentation, discussion, and critical thinking skills. Each Student's Book contains 12 topic-based units which are divided into two cycles of six general themes. Drawing upon research using the multi-billion-word Cambridge English Corpus, this course provides a lexical syllabus containing the most important words for second language learners of English. This syllabus comprises two word lists: a New General Service List (NGSL), a list of approximately 2,800 words; and a New Academic Word List (NAWL), a list of approximately 1,000 words that are especially useful for students who want to read academic texts in English. Together, these 3,800 words allow learners to understand 92 percent of the words in most English academic texts.
Source: 華泰書局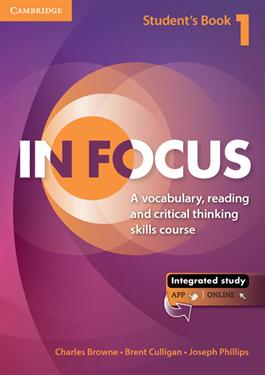 ---
想上閱讀嗎?