---
思いやりのある優秀な講師陣が皆さんの英語学習をサポートします。
私たちの講師はベテランの英語教師や、北米トップの大学に在籍または卒業している優秀なアメリカ人の若者達です。
沢山の講師のうちの一部をご紹介します。
---
Abdullah S. ボストンカレッジ在籍。政治学専攻
Hello everyone! My name is Abdullah Sayed, I am a student at Boston College. I am studying political science and pre-medical courses. I have previously tutored high school students in SAT reading and writing. My teaching style is thorough and passionate, I especially like to tell stories to explain new words and ideas. I hope to get to know you all soon!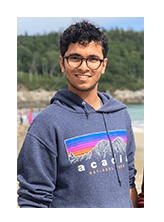 ---
Aubrey H.  テンプル大学卒業。生物学専攻
Hey there! My name is Aubrey and I graduated with a degree in biology from Temple University in May 2020. I love teaching and seeing students achieve things they didn't think they could! In my free time, I love hiking, running, and cuddling with my two dogs Evie and Pablo. I have been a tutor at Century Bridge for about two months. See you soon in a lesson!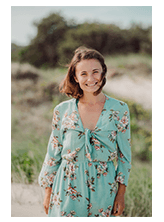 ---
Briana P.  カーセッジ大学卒業。中国語・国際経済学専攻
Hello, my name is Briana and I am an alumna of Carthage College. I received a Bachelor of Arts in Chinese Language and Culture and International Political Economy. I have studied abroad at Nanjing University and Peking University and have been studying Chinese for eight years. In my free time, I like to bake, write, and enjoy nature and Lake Michigan. I have been teaching for Century Bridge for a year and a half and I enjoy helping students learn English in fun, exciting ways. I look forward to teaching you in my class!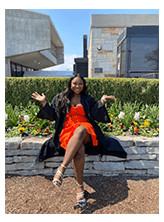 ---
Cristal S.  カーセッジ大学卒業。心理学専攻
Hello, I'm Ms. Cristal! I have just graduated from Carthage College with a Bachelors in Psychology. In my free time I enjoy watching movies, going on walks and spending time at the beach. I have been teaching with Century Bridge for almost a year now and I love watching my students find self expression in there developing English skills. I can't wait to me you!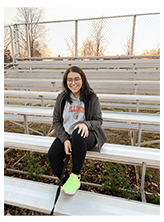 ---
Grayson Mick スワースモア大学卒業。経済学・中国語・ドイツ語専攻
Hi students! My name is Grayson. I am a graduate of Swarthmore College, receiving a degree in Economics, Chinese, and German studies. I have been teaching at Century Bridge for over 2 years. I enjoy running, cooking, and reading books about China.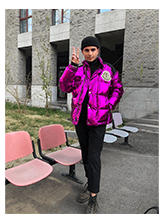 ---
Rachel Sinex スワースモア大学在籍。心理学・平和と紛争研究専攻
Hello, my name is Rachel. I am a student at Swarthmore College receiving an honors major in Psychology with a double major in Peace and Conflict Studies. In my free time, I love to read, bake, and spend time with my cat. I have been teaching for Century Bridge for two years and love helping students gain confidence in their English skills.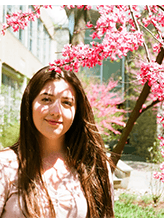 ---